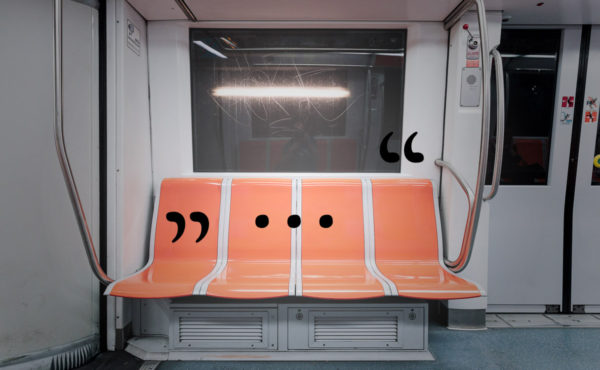 Rome, the eternal city, has an underground as well. Currently two lines are in operation, while a third gets built and a fourth planned.
However the Metropolitana di Roma seems to be the counterpart for all unique evidences and art treasures the Italian capital has on offer above ground. The Roman subway has a terrible problem with graffiti, daub and scratchwork. Sometimes the train are so polluted that one can't have a look outside to catch sight what station is out there…
The only interesting line is Linea A, where a couple of island platforms allow photographic play with lines and symmetry. A further eye catcher are the archaically looking giant orange ventilators having the job of air exchange in summer, when the metro becomes broiling warm. How "good" that works tell sweat stains on Romans' custom made suits.
Honestly, with its uniform look and always equally appearing side platforms Linea 2 is dead boring. Hence I only included the station signs in the project as I prefer to "waste" my life time indulging myself into wine and pizza instead of the stuffy fuggy metro underground trying to capture uninspiring stations.